Google's Universal Analytics is being phased out and replaced with GA4 in 2023…
It's important to start making the transition to Google Analytics 4 if you're a lead gen running traffic to a website.
With the cookie blackout looming…
You need to prepare for this inevitable shift.
Otherwise, you won't have enough data to optimize your landing pages and increase your funnel conversion rates.
You'll want to start collecting data and getting familiar with the tool ASAP.
This is something I've done before with Universal Analytics, but recently I've been getting a lot of requests for a tutorial on GA4 in my FREE "Pay Per Lead Ninjas" Facebook community.
Universal Analytics won't be going away until next year but using GA4 now will put you ahead of the curve in analytics.
Everyone else will be all over the shop when it eventually happens, so take advantage of this opportunity NOW.
Here's how to fire GA4 events and on button clicks inside the Google Tag Manager.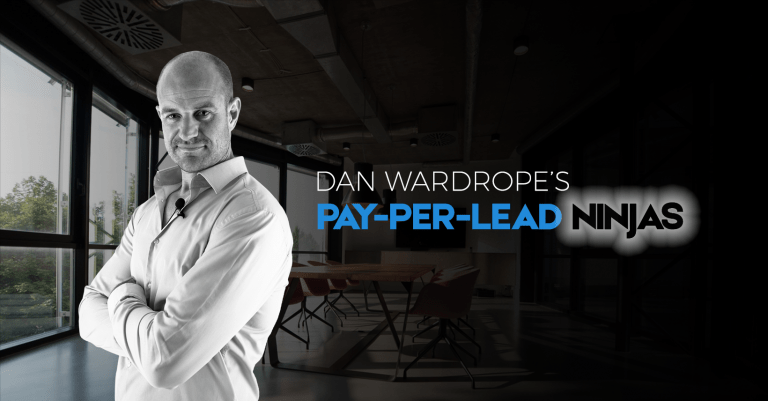 Tracking Button Clicks & Other Events in Google Analytics 4…
Tracking Button clicks can be extremely useful data when making decisions on where to optimize your landing pages.
For example, you can get information such as:
What CTA works best

How far down the page people are scrolling and taking action (if you have multiple buttons)

What sections of the page are generating the most action (clicks)

Start to build audiences based on the button that is clicked. An audience built from people clicking the last button on your page will be great quality, as these are the people who made it all the way through your page and took action.
In this video, I show you exactly how to set up the events in GA4.
What changes have been introduced with GA4?
The interface in Google Analytics has completely changed.
Sessions are out and events are in.
This means each user interaction is seen as a separate event.
For example, you'll be able to measure the micro conversions, such as if someone takes the first step in a funnel, through the channels they're coming in through.
The cookie blackout is making it more difficult to track users as they move between platforms and devices, which is what Google hopes GA4 will help negate.
Here's a rough overview of the steps you'll need to take when making the shift:
Create a Google Analytics 4 property

Create a data stream

Enable data collection

Activate Google Signals for remarketing and reporting

Link it up with Google Ads
That's all it takes to make the switch to GA4 from Universal Analytics.
At the moment, you can still use the old analytics interface alongside it.
It really is the perfect time to get started.
Check out our Flexxable YouTube channel for more tutorials like this…