Free Webinars About Everything Pay Per Lead
The Latest Webinars From Flexxable
Zero to $100k+ Per Month In Clear Profit In 8 Months Using Pay Per Lead with Eddie Anderson
How To Write The Ultimate Advertorial with Hugh Thyer & Dan Sorkin
The 50%+ LTA "Holy Grail" Appointment Setting Funnel (With Extensio's Ayo Bakare)
Google, FCA, Regulation and the Future of Lead Gen (with The Compliance Guys' Nick McDonald)
From Facebook to Google in 48 Hours or Less (with Elevatz Marketing's Ian Henman)
Paid Client Acquisition (with GoHighLevel's Robin Alex & Shaun Clark)
Life Insurance & Debt Elimination Lead Generation (with Sunny Sangster Solutions' Sunny Sangster)
From Zero to 6-figures per month during COVID-19 (with Clicks Into customers' stephen craven)
Building Brands & Lead Distribution (With LeadByte's Anthony Burgin)
how to generate leads using chatbots (with str84ward digital's gareth forward-dickens)
roofing industry lead generation deep dive
Top Things I Wish I Knew About Running A Pay Per Lead Agency
How To Generate pay per lead clients with cold email (with SoPro's Rob Harlow)
How To Generate 250k Leads Per Year With Survey Funnels (with leadsHook's Nik Thakorlal)
who are the best pay per lead clients?
Choosing Niches & Knowing Your Profit Margins With The Pay Per Lead Model
At Flexxable, we believe in giving every Pay Per Lead agency owner some free training whenever we can. 
These webinars happen monthly, sometimes with an extra-special guest.
Topics covered include: 
How To Generate Leads Using Chatbots With Gareth Forward-Dickens 
A Deep Dive Into The Roofing Industry 
The Top 7 Things I Wish I Knew About Running A Pay Per Lead Agency 
How To Generate Pay Per Lead Clients With Cold Email (Special Guest: Rob Harlow From SoPro) 
… And many more! 
These webinars happen monthly, so keep an eye on your Flexxable emails for future announcements. You can also catch up with past webinars on our Flexxable YouTube channel.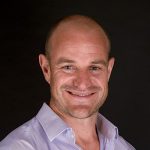 Dan Wardrope
Founder of lead generation agency Flexx Digital, Dan Wardrope has over six years of experience working with the Pay Per Lead model. With his personal mission to help 1000 agency owners make $100k a month, Dan wants Flexxable to become the best Pay Per Lead training school on the planet. Join him for his monthly webinars - they're not to be missed.
Land Clients In Any Niche For As Little As $100 Using Our B2B Facebook Lead Ads
Our B2B Facebook Lead Ads have slashed our Cost Per Appointment from $67 down to $19! How much would you pay to be able to do the same?
Here's what happened when we switched to lead forms…