Mobile technology has been integrated into day to day life for over a decade. Unfortunately, a lot of PPC agency owners forget to consider the smartphone when it comes to website development, or even deem it "unimportant".
With 57% of the world's website traffic coming from mobile, neglecting smartphone optimisation is like depositing cash straight into your competitor's bank account.
There are two key reasons why lead generators don't optimise for mobile:
They think their niche doesn't attract mobile traffic

They don't stop to think about it
Both reasons are problematic, and I'll address them today in this post. Keep reading for my top reasons to make your website mobile friendly.
"The Niche I'm In Doesn't Get Mobile Traffic"
10 years ago, this may have been close to the truth. Hell, even 5 years ago this may have been close to the truth.
Back in 2012, mobile accounted for a mere 15% of mobile traffic. Internet on mobile was still a fun new toy – a way to look for cat memes or Google something if you had a spare 15 minutes for the page to load.
Now, in 2019, people expect as much from their phones as they do their computers. People can now apply for jobs as they're waiting for the bus.
What I'm saying is, is that the things you think are too important to do on a mobile – job applications, applying for loans, looking for a better pension scheme – are now being done on mobiles on a regular basis.
So, it doesn't matter what niche you're in, whether that's pensions, funerals, mortgages or anything else. I can guarantee that someone out there has searched for these things and expect to complete the application on a mobile or tablet.
A bad experience for just one person can affect your reputation, cost per lead, client's brand visibility and Google ranking.
You Don't Stop To Think About It
Working in an office every day can trap you in a bit of a bubble.
There you are, on your desktop and staring at the screen all day, wondering how you'll get a 40% conversion rate on this landing page.
Several hours later, the page you're looking at is incredible. You breathe a sigh of relief and go and make yourself a well-deserved cup of coffee. Job done.
Except it isn't.
If you're running your ads through Facebook, and they go to a landing page, only 12% of your Facebook traffic comes from desktop users. A whopping 88% of users access Facebook through their mobile phones.
This can be catastrophic if your landing page isn't optimised for all devices. Don't make the mistake of thinking a person will wait until they can access a desktop. If your website doesn't immediately give the user what they're looking for, they'll merely transfer to a competitor's site.
We need to flip the way we look at our websites and landing pages on its head. Though we'll keep building our pages on a desktop, mobile friendly design should be at the forefront of our minds. Check your page on other devices regularly, using Google Chrome's "Inspect Element" (more about that in a minute). If something looks great on a desktop but fails to wow on a mobile, make some changes at the (hopefully slight) expense of your desktop site.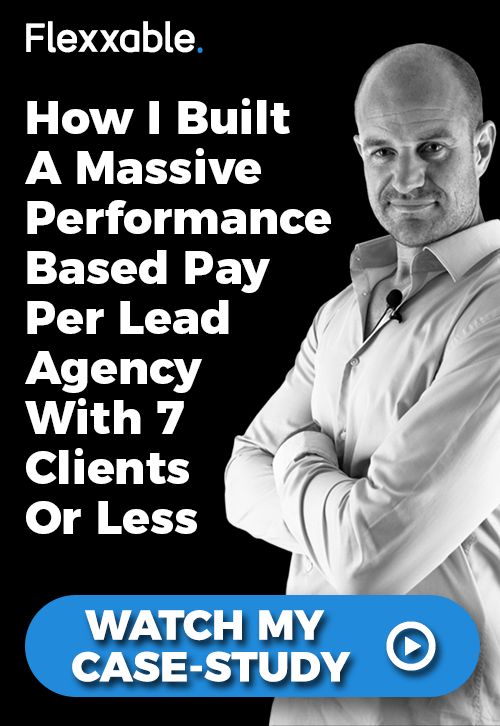 Other Reasons For Mobile Optimisation
Here are some more quick-fire reasons to optimise all your sites and pages for mobile:
1. Google loves it. Even if you're right and nobody looks at your site on a mobile, Google definitely will.

Google puts the user first, not the business. Putting the most accurate, trustworthy sources of information at the top of the list, Google crawls through billions of webpages and analyses the content and layout. When someone performs a search, Google ranks its pages from "best" to "worst". That's why so many businesses try to make their sites land on the first page of Google.
As 60% of Google searches are made on mobile phones, Google puts mobile friendly websites at the top of the list. There's only one index too – the results won't change if someone searches from a desktop instead of a mobile.
In fact, since the mobile-index came into play, search engine leads have a close rate almost 14 times higher than other methods like email campaigns and cold-calling.
2. An unresponsive mobile site could lose you 50% of your visitors. We live in an age where "instant" is high on the expectations list. Even if your page looks great on all devices, 2 seconds of loading time can lose you 7% of your conversions, with 40% of users clicking off the page if the load time is more than 3 seconds.
To decrease the load speed on both desktop and mobile, think of the following:
Image optimisation

Browser caching

File compression

CSS optimisation

Minimising HTTP requests
3. Mobile friendly sites mean people shop more. Yep, whether it's a product or service, mobile shoppers are more likely to flash their cash. 15% of desktop users make a purchase once a week, whereas 35% of mobile users will make at least one purchase a week. As many as 20% of mobile users make one purchase a day.
How To Check If Your Website Is Mobile Friendly 
You'll need to check your sites and pages on all types of mobile, not just the latest iPhone.
A quick and easy way to check how your site looks on mobile is through mobile emulator sites, such as Mobile Phone Emulator and MobileMoxie. Just specify the model and paste your URL.
Another way is via Google Chrome's Inspect Element. Just right-click the page and select "Inspect Element" from the menu. This feature will let you look at your site as if you're on a tablet, iPad, Andriod or any other device you like.
To test how quickly your page loads on mobile, try Pingdom Tools. This useful site will give you a full analysis on your webpage, what's slowing it down, and where to improve. You'll get a score from A-F. Just pop in your URL, specify the area you're checking from, and enjoy the results!
Use Unbounce For Mobile Friendly Pages
We use the drag-and-drop website builder to create all our pages within the agency. It makes building lead gen funnels super quick and easy!
One of Unbounce's biggest advantages (apart from building beautiful pages without knowing an ounce of code) is its ability to render well on all devices.
Set with both a desktop and mobile "mode", you are easily able to switch between the two and check on your page's progress. Something not looking right on mobile? Simply press "ctrl" on your keyboard, and modify what you need. This will stop the changes affecting desktop appearance.
If you're looking for an easy way to make pages without spending thousands on a web designer, Unbounce is your answer. The "Essential" package is just $79 a month. At $159, FlexxDigital gets the "Premium" version, which allows up to 150 new landing pages a month.
For more details on Unbounce and its many benefits, please check out their website.
Conclusion
No matter what vertical you're in, everyone should be thinking about mobile friendly website design. Ignoring or "forgetting" this fact could lose you up to 57% of your customers.
Are you looking to get the "edge" over your marketing competitors? Whether you're looking to revamp your landing pages, get high-ticket clients, or build a 7-figure agency Dan Wardrope can help.
Click the button below, watch his case study, and schedule your 1-1 strategy session today. Whatever's holding you back from being the best, Dan will provide an extensive analysis of your business, and advise you on the best options to move forward.