"You hear me? A-B-C.
A- Always,
B- Be,
C-Closing.
Always be closing, always be closing."
Blake, Glengarry Glen Ross, 1992
After a few hundred unsuccessful sales calls (or usually more like a few dozen), it isn't hard to see why so many agency owners give up selling via phone in disgust.
They tell themselves that selling over the phone is antiquated… and that's why they're not hitting targets.

They say that potential clients mistrust lead generation agencies, and do all their lead generation in-house.

They claw tooth-and-nail for clients with the same, tired old script… then accuse the prospects of making up their mind before they'd even heard the pitch.
Their passion for their business, and all the hours they spend plugging away trying to nurture it, blinds them to the truth.
It's not the clients: it's their sales technique.
But I'm not going to repeat Alec Baldwin's Glengarry Glen Ross speech to you, though it's one of the best in cinematic history.
What makes good entertainment on the screen is rarely beneficial in real-life, and berating someone into crushing it just doesn't work.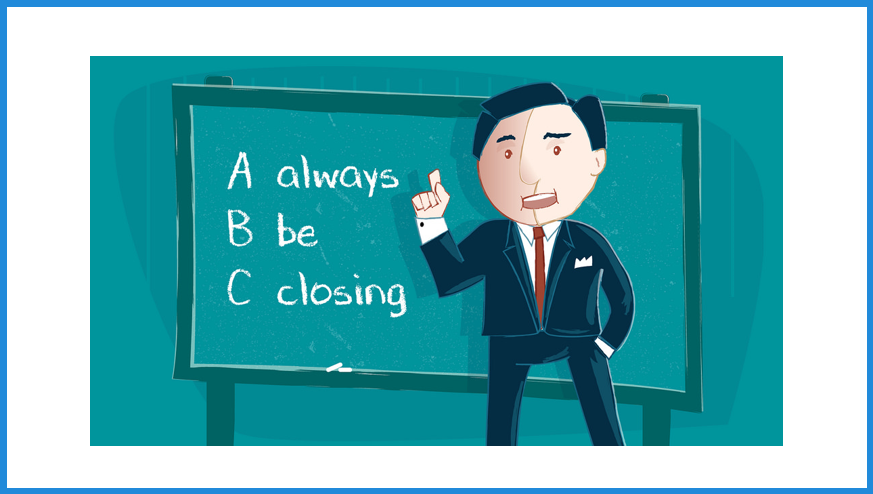 Over the years, I have developed unbeatable strategies for closing sales over the phone, and I'm going to share these with you today.
Just knowing what you're selling isn't enough.
Here are the 5 tactics you need if you want to close big clients over the phone.
Step #1: Tailor Your Offer 
Every day, I listen to agency owners who all follow the same script:
"Mr or Mrs Client, I need you to sign a three-month contract before we can work together."
Then
"I need you to commit to a minimum advertising spend of [insert figure]"
And then
"I need to charge you to fix up your landing page."
Sound familiar?
In truth, I was following the same script, and I had a horrible time getting prospects.
I spent years flogging a dead and decomposing horse, making the same excuses to myself.
I completely overlooked that I was asking for 5 figures upfront without adding a drop of value to their business.
Despite what the gurus tell you, closing a retainer contract over the phone is a near-impossible sell.
So, before you keep trying the same thing, take a pause and think about what the client really wants.
They want leads.
High-quality leads with a good contact rate, packaged up and ready to be turned into hot customers.
Once I realised this, I stopped trying to close sales with a retainer contract, and offered paid-on-results leads instead.
The offer asks the client if they'd like to trial 100 leads with us.
That way, there are no strings – all they need to do is pay for the leads upfront, then say whether they want to continue working with us when the leads have been processed.
If you're charging $25 a lead, then they're spending $2500.
All of these leads have gone through your carefully constructed funnel, so they should have a high contact rate.
£2500 is nothing to any business worth their salt, and they'll make up the difference within a sale or two.
It's a very low-resistance offer, and that's why it's much easier to close these clients on the phone.
Step #2: Tailor Your Client

 
Potential clients often ask about minimum order size.
As I mentioned above, I usually offer a paid trial of 100 leads.
If the client seems to baulk at such a big number and tries to lower the order down to 20 or 30 leads, then that prospective client probably isn't for you.
You can lower down to about 50 – but that should be your absolute minimum.
If, on the other hand, the client doesn't bat an eyelid when you mention 100 leads, they are probably ideal.
These are the big players, the ones with deep pockets who know that leads are the only way to run a business.
If you're struggling to get clients, then you can start out with those who feel 50 leads a week is more in their ballpark.
Just keep in mind that these kinds of businesses are probably struggling with ROI themselves.
It's possible they may not hire you again the next week – even if they had a high conversion rate.
Step #3: Offer a Realistic Conversion Rate
Both kinds of clients (the strugglers and the high-flyers), will want to know the average conversion rate of your leads.
It's absolutely essential that you don't overpromise on this front.
Even if you've got the best sales funnel in the world, it's unlikely that contact rate or conversion rate is going to be higher than 30% (and that's being generous).
If you've spent some time working in your niche, you should know from experience how many out of 100 leads will convert into customers.
On the other hand, if you're new to the industry, you may need to bluff at first. 
I recommend that you quote around 10% – so, if they order 100 leads, they'll get about 10 sales.
This may sound low, but it's a standard figure for most industries and generally used as a "rule of thumb".
Again, if the prospect requests 50 leads, but wants 10 – 20 of those to convert, they're expecting too much bang for their buck.
Picky clients with unrealistic expectations are never much fun to work with.
Step #4: Always Ask To Be Paid Upfront

 
If the prospective client agrees to 50 or 100 leads, always ask for upfront payment.
Ask for the money in your bank on Friday, and you'll turn on the ad sets come Monday morning.
Without a shadow of a doubt, FlexxDigital has been doing this for years, and it works for us.
If the client is reluctant, try to stick to your guns the best you can.
Leads will always cost money and, if they're not willing to pay, they won't be a good client.
If your client seems worried about a scam, there's a tactic I always use to prove my credibility.
This does not include giving out a free trial.
Instead of giving away free leads, I ask my Unbounce guy, Alan, to set up a landing page.
It doesn't have to be perfect or particularly detailed.
Alan has an excellent eye for design, and uses his skills to knock-up a dummy landing page in a few hours with the client's logo.
You can see a brilliant example of his Unbounce/landing page skills here.
9 times out of 10, the client is so impressed by what they've seen, they'll be ready to pay upfront, and you can close the sale.
If they're still not convinced, then no harm was done.
There are an infinite amount of businesses in the UK looking for leads, and you'll just need to make another call.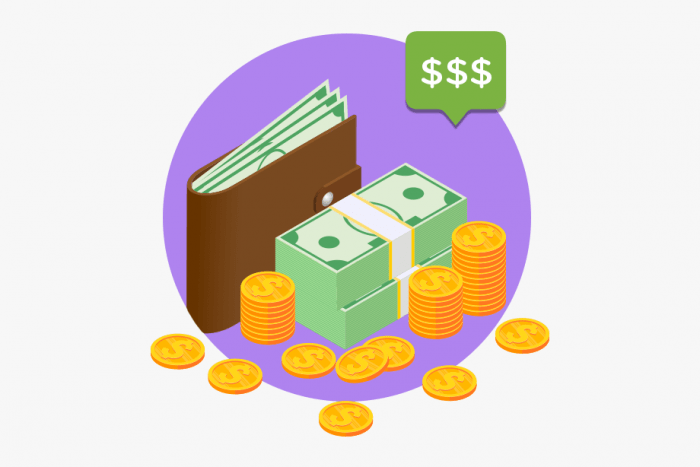 Step #5: Be Confident 
For anyone worth doing business with, time equals money.
When you've piled the pressure on yourself doing sales calls, it's all too easy to come across as nervous.
But if you keep fluffing up your pitch, the high-flying clients will find it difficult to be patient with you.
Swallow your anxiety, and make your offer too important to ignore.
You're not trying to "get anything out of" the client – you're offering a legitimate and beneficial service.
So, when you make the call, try and present what you're offering as a once-in-a-lifetime opportunity.
You don't need to pressure the client. Instead, just look at your script and thinking about rephrasing some things that come across as "wishy-washy".
If the client liked your business model and received a landing page off you, don't place the power back into their hands.
Asking if they "liked" the landing page or if they'd had a chance to see it yet is one of the worst things you can do.
Big business people can sense fear – and underconfidence tells them you won't deliver over the long haul.
Instead, open the call by mentioning a benefit you're sure they've noticed from your landing page/ad/advertorial, etc.
Saying something as simple as "I'm sure you've noticed how XYZ can help you," suggests you've been in the business a long time, even if you're still a relative beginner.
Small-talk and chit-chat are nice, and everyone should try and build a good relationship with a client.
However, starting to close a sale on an assumptive and positive note will leave the prospect with less time to consider backing out.
You'll be surprised by how many people take the chance on the spot!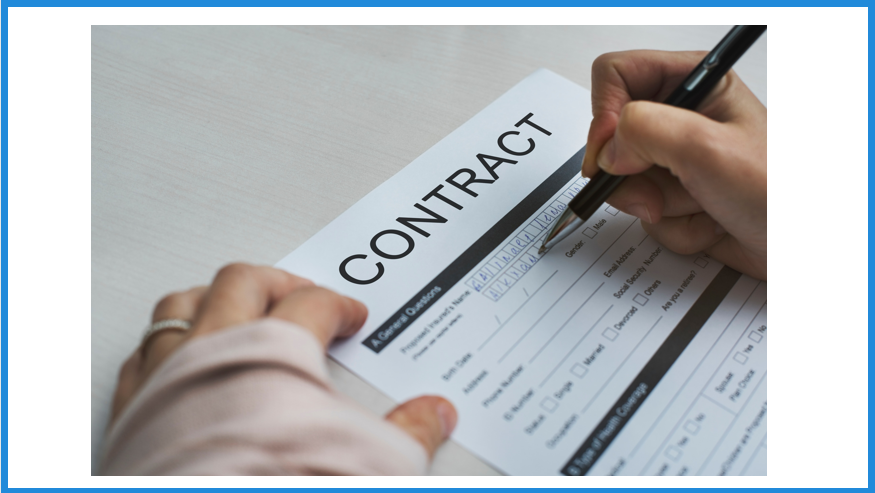 Conclusion
Following these simple, yet powerful steps can help you close on those big clients. Though you may be nervous for the first few calls, you'll soon find you've hit your stride and started seeing success.
I hope I've managed to show you that finding clients is a two-way street.
With your skills and expert knowledge, you shouldn't have to feel that any old client will work for you.
Aim high, reach for the top, and don't "settle".
You'll find that the high-flyers with deep pockets will be impressed with your confidence – especially if you get the results to back you up.
Now you've got your sales technique down, it's time to put it to the test.
Start selling with confidence.
But it's always handy to know exactly what to do after that client signs the contract.
Keep up-to-date with our new YouTube videos coming every week.
They'll help you to keep your new client happy.
Click here to subscribe.