Go High Level Workflows are a Game Changer for Marketers…
Getting started with Go High Level Workflows is simple.
3 or 4 years ago, I wasn't that impressed – we actually went with one of their competitors.
That was a bad decision because what they've achieved recently is INSANE.
We've found that they'll really bend over backwards to help you.
They are especially useful to educators because they have excellent support and are great at helping people to promote their products.
But what really puts them ahead of their competitors are their workflows.
Find out just how easy it is to use as well as how the interface works in this guide.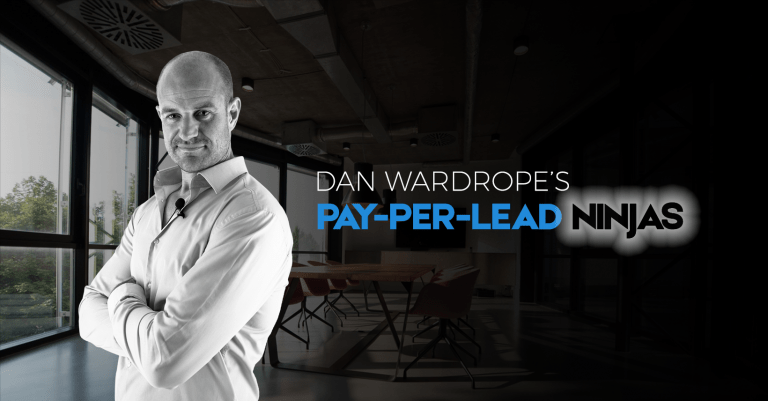 Overview of Go High Level Workflows
Those of you that have been using Go High Level on their old interface know that campaigns and triggers were separate.
It wasn't very linear, quite clunky and I didn't like it that much.
Their new interface has brought it into the 21st century.
Now they're keeping up with the competition, like Active Campaign, because of Go High Level Workflows.
It's easier to see what's happening in your workflow and easier to create as well.
One issue people are having is transferring over their Campaigns and Triggers to the new Go High Level Workflows.
Firstly, we're going to look at how to do that and then how you can set up a decent workflow.
How to integrate old campaigns and triggers into workflows
If you've taken a snapshot from an old UI and uploaded it into a new UI, you will find that you'll have Campaigns and Triggers.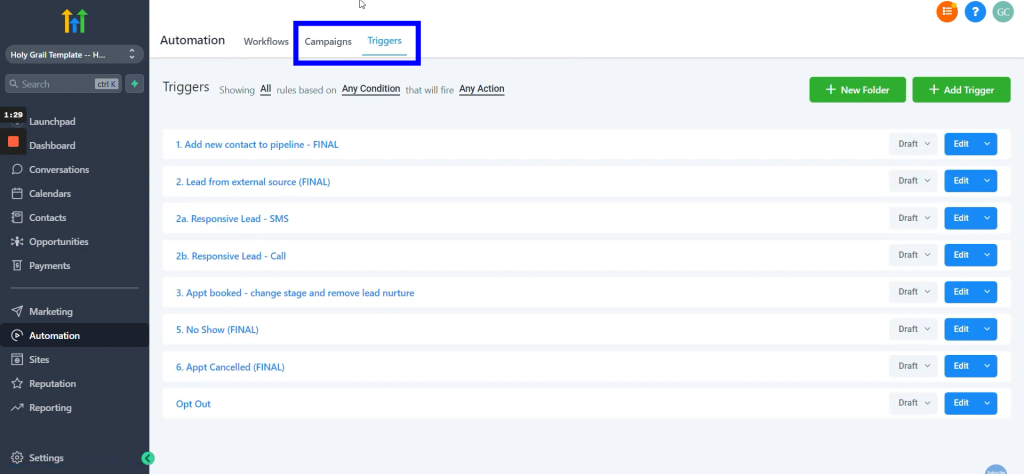 If you haven't and you're working straight from the new UI, these two tabs won't be there and you'll just have the workflow tab.
For those of you who do have these, you want to try and create these in a workflow.
Luckily, this is pretty simple.
All you have to do is Create Workflow and pick a campaign to import from and then "Create New Workflow".
This will put all your emails and wait times into a workflow.
Add a trigger…
Next, add a trigger; that's going to be the only thing you have to bring over from your old trigger section.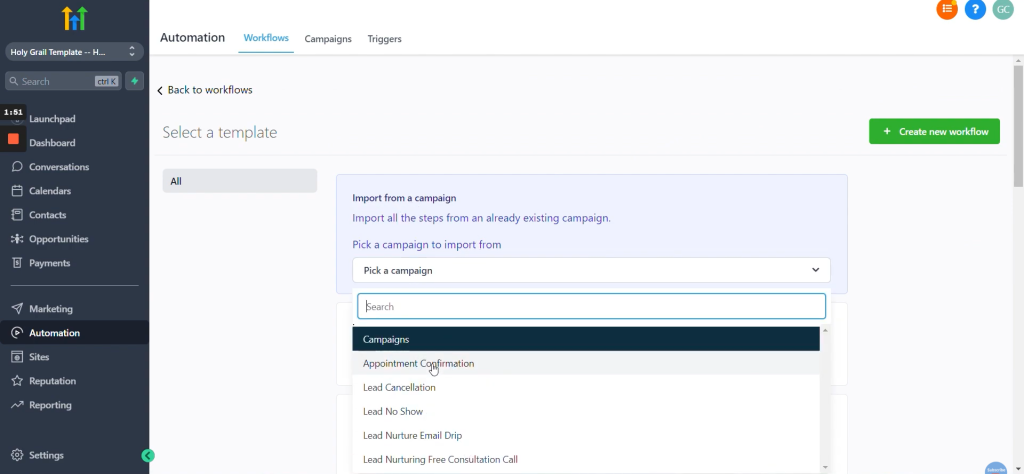 How to create a new campaign from scratch…
You can either create a new campaign from scratch, or use the recipes for actions already created by Go High Level.
There are many recipes for certain actions you can choose from, for the sake of this tutorial we're going to use Appointment Confirmation – Reminder.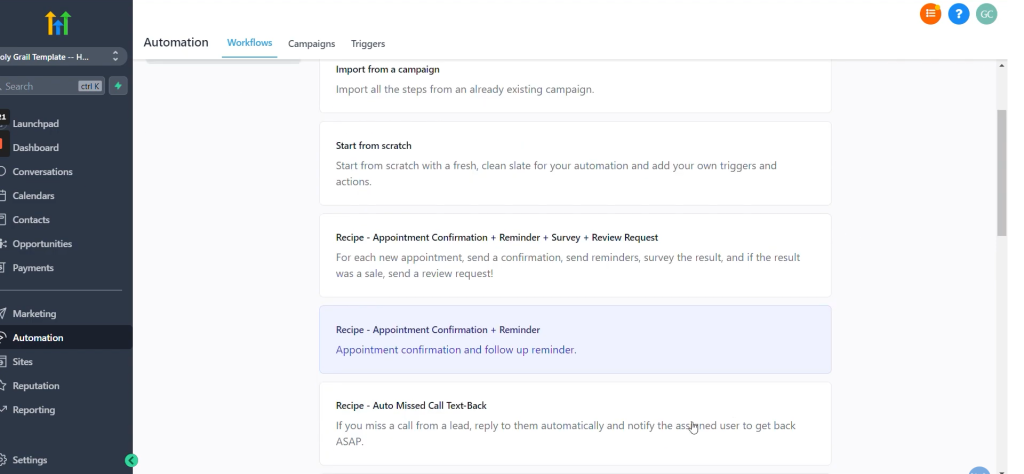 Once you've created that, you want to press "Create New Workflow" and you'll have a simple, linear workflow.
If you want to see exactly how we set up workflows, check the video out.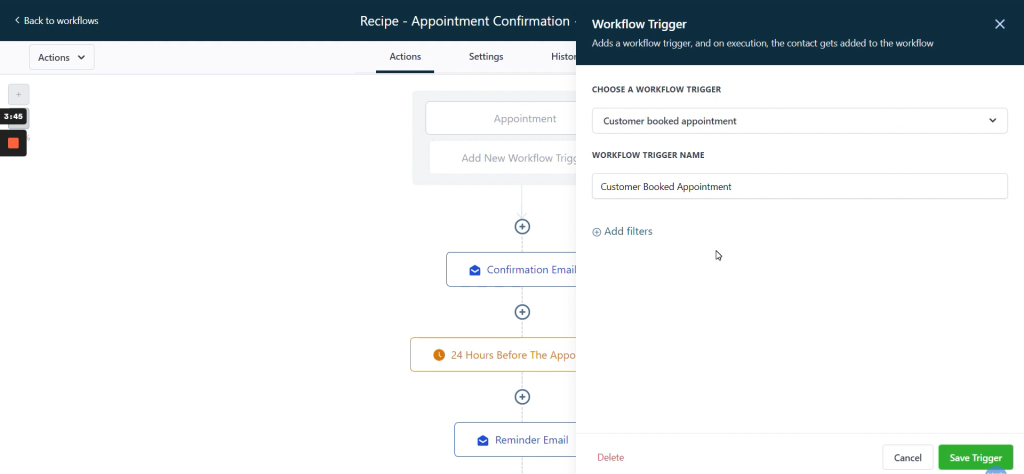 Final thoughts on Go High Level Workflows
Go High Level is an awesome system, and with this new interface, the workflows are a complete game changer for marketers.
People who used it before and dropped it have given it smashing reviews since this update.
If you've used it before and want to give it a go, our link will give you a 30 day free trial rather than their standard 15 days.
A CRM that's worth its weight gives you the ability to email and SMS your database.
Let's say you're running ads to land clients, you have the ability to add the clients inside of your Go High Level Database and sell to them FOREVER.
Not doing that is a BIG mistake people make.
People may love content, but what gets the most engagement are OFFERS.
Clients want to buy from you..
This gives you the ability to continuously reposition the same offer over and over again.
If you want to learn how to get clients and nurture them, head over to my AMA webinar where I reveal my B2B client getting formula.
What's more, you don't have to pay for it if you don't like it!
Want to be the first to know about ways to automate your processes in your agency?
Check out our guides on our Flexxable YouTube Channel…