What are whale clients?
Whale clients are the clients we as lead gens dream of when we drift off to sleep at night.
A client that can target a huge population area… 🤤
A client that has an unlimited budget… 🤤
A client that wants UNLIMITED leads… 🤤🤤🤤
This is what we in the industry call a whale. A client that you can make your fortune with.
If you can find a whale client, and also deliver them good quality leads that convert for them, you could be doing HUGE numbers in no time.
And YES whale clients do exist and are easier to find than you may think…
How to find & land whale clients?
Firstly, the organic routes CAN work. 
Get a database for the niche you're in and then hammer out some direct mail letters and cold email and see what you get out of that.
HOWEVER…
We've found paid ads have worked extremely well for reaching these whale clients!
A highly targeted, well-written ad can get people reaching out to you rather than you contacting them.
This can really help in the sales process.
All it takes is a simple ad to quiz lander, with a few questions on there to make sure they are worth your time (how many sales staff do they have, how many leads they need etc).
Then once they complete that you can offer them the chance to book a call with you.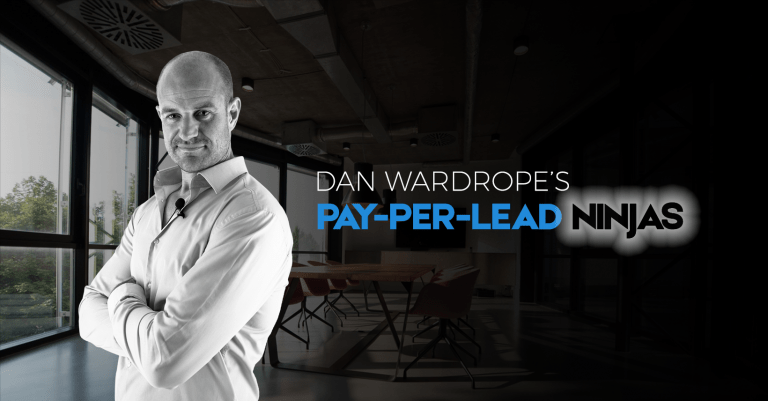 What to expect with paid ads?
Ok, so here are the basic numbers we see when running paid ads for client acquisition.
Total Spend = $500
$50 per call booked = 10 calls booked
Show up rate = 50% (5 calls completed)
Conversion rate = 20% (1 client acquired)
Cost Per Acquisition = $500
These are the numbers we typically see.
But even better than this, 1 in 10 of the clients you acquire will be a whale client!
That means it roughly takes around $5,000 to land a whale client.
If you can deliver for these guys…
That $5,000 will be the best £5k you've ever spent!
Sick of being a "Master Of None" and a slave to your 'whale' clients?
I would fire a pain-in-the-butt $2,000 a month retainer client for Pay Per Lead PARTNERS that make $3,000 profit a DAY every day of the week.
In fact, I fired them ALL!
Would you?
Then get our "Retainer Prison" escape plan.
It's free.