There are many options when it comes to selecting the best lead distribution software for your business. It is crucial to pick one that is right for your agency depending on your budget and goals in order to maximize your profit per lead and save time with the delivery process.
In today's video, I am going to tell you what lead delivery software works best for the pay per lead model.
First, I want to talk about the program I use in my agency, Flexx Digital.When your business is a little more advanced, lead distribution software can make delivering leads easier.
We use a lead distribution system called CAKE, whereas a lot of our Flexxers use LeadByte. CAKE works by integrating into a client's landing page. Once the prospect clicks the "submit" button on said landing page, it automatically fires into CAKE.
This system processes all the information that the candidate has filed out on the landing page, and CAKE or LeadByte automatically filters the leads based on their answers. This enables you to segment the leads to different clients in the same vertical.
Both are powerful distribution systems that allows you to deliver segmented leads to clients precisely the way they want.
Both systems offer different packages to suit your needs.  Whether you are just starting out or more advanced, lead distribution software is critical to help scale your pay per lead business.
LeadsHook 
If you're just starting out, and you haven't got the money to spend on CAKE or LeadByte, I recommend LeadsHook.  Although you will not get the advanced distribution required as you scale (with more clients), it is a great starting point.  
If you have been watching my videos, then you will know that LeadsHook was developed by a direct response marketer who understands lead gen.
You can do about 80% of what you can do using CAKE or LeadByte, but it only costs $97 per month. You also get the opportunity to discuss your marketing campaigns and strategies with the founder himself, Nik Thakorlal.
If you want to start a trial with LeadsHook, you can sign up using this link https://www.leadshook.com/?aff=16
To find out more about the Flexx deal with LeadByte, please use this link https://www.leadbyte.co.uk/flexxable
Conclusion
As you can see, delivering leads doesn't have to be a hassle.
Starting out, you can use a system like LeadsHook.
Once you become more advanced, you want to target clients that can handle 50-100 leads a day and have a more advanced follow-up system in place for processing the leads.
Once you're working with the "clients with deep pockets", delivering thousands of leads a week can become a struggle. At this point, I recommend using lead distribution software like CAKE or LeadByte. Lead delivery will be easier, and the leads will be of a higher quality. Plus, you can truly make the most of every prospect that comes through your funnel.
Free Training 
Flexx Digital is a PPC agency that uses the Pay Per Lead model – no retainer contracts.
If you want to find out more about this Pay Per Lead model, and how we run the business, check out my free case study.
Inside you'll find how I:
Severed ties with retainer contracts once and for all

Moved away from local businesses

Started working with national B2C companies

Land high-ticket clients

Found the verticals we work in

Consistently generate leads of the highest quality
Click below to watch it now: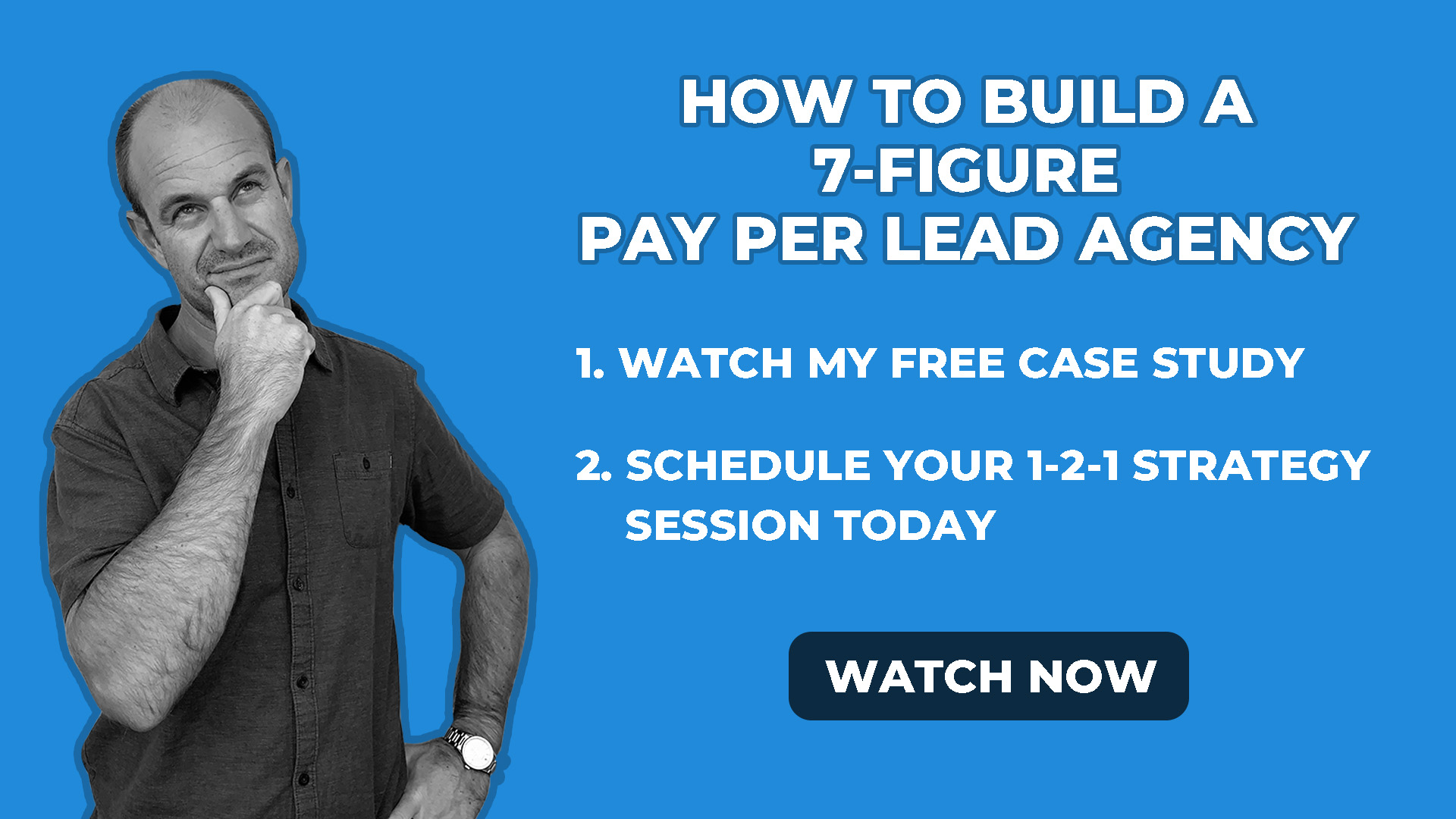 a ;e