This is how to get clients in performance-based marketing with an irresistible offer…
This offer is so powerful that we get clients without sales calls.
With Pay Per Lead getting clients started is easy as there are no documents to sign, it's low-commitment and there is no need for retainer contracts.
If you want to land more clients, scale and grow your business, this will help you.
Let's dive in…
The offer:
"Buy our leads and if it doesn't work for you, don't reorder…
If it does, keep reordering. Plus, it's scalable."
Sounds simple, right?
You'll get clients coming into your sales ecosystem and what you'll find is they simply just want leads.
Which is why this offer works so well.
How and why we changed our offer over time…
To really illustrate this, let's take a look at the evolution of Flexxable and compare what I used to teach versus what I'm doing now.
What I used to teach was not to transact with clients unless they order a minimum of 50 leads and pay you at least 25-50% of that money up-front.
Let's say you're charging $100 a lead, the total order volume would be $5k and you'd want $2.5k up-front to get the commitment, to get the client to have some skin in the game.
It worked really well for a lot of people, including us because it was still a relatively small commitment for the clients that you might want to work with.
For some of these clients it was very different to anything they'd seen before.
Over the years, people have caught on to the Pay Per Lead model and there's a lot of people offering the same thing.
The offer of 50 leads as a minimum order is not as sexy as it used to be.
Technology has moved on since we started teaching and it had me thinking…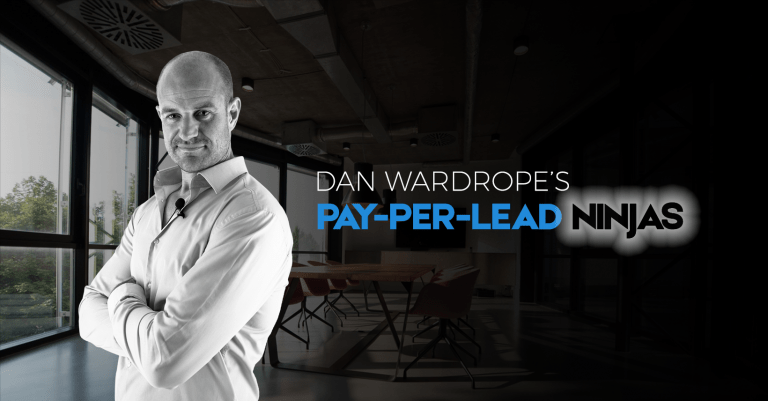 How can we make an offer that's going to close almost every single client?
If you had 10 sales calls with clients, only one of them could afford the 50 lead minimum order, you couldn't help the other 9.
You've lost them because you've got very strict guidelines on who you want to take in because of the minimum order.
What if we could find a way to offer clients no minimum order?
They could just get started with their credit card details and also pay in arrears after the lead has been delivered.
That might seem risky but we've been trialling this over here at Flexxable.
We use automation tools such as Stripe and GoHighLevel to be able to make an offer like that and get clients.
It's such a strong offer we don't even need sales calls…
We put together a sales letter which essentially acts as our price list.
That's where we go into the details of the offer and what that looks like.
For example, solar leads are $180, there's no minimum order and you can get started with just your credit card details and only pay when the leads have been delivered.
Once the leads are delivered, they instantly get paid.
You can get clients coming in left, right and centre with an offer as irresistible as this.
The only thing you need to do after that is figure out if they're the type of client that is in a geographical location that has enough of a population to generate leads at a good price and if they've got a sales team that will be able to make these leads work.
Otherwise, they'll onboard leads that will drop off very quickly.
We're gradually moving over to a point where any kind of client that comes into our ecosystem can just get started.
It's a valuable lesson on how to get clients for anyone running an agency.
If you can change up what you're doing and reposition what you're offering, then things will start kicking off quickly.
Sometimes what you're doing already is really attractive to clients.
It could just be that they don't know what you're offering yet.
You might want to try dressing up your model slightly differently by including new criteria such as all leads are verified phone leads.
If you're able to dress up what you're already doing in a more sexy way and present that to the client – whether that be in your advertising or your sales presentations – it's going to immediately give your sales conversion rate a lift.
It's about evolving over time with your offer so that you can get clients easily.
Check out our Flexxable YouTube channel and learn how to scale your lead gen agency with our bi-weekly videos…